We had a 7 pm advanced dining reservation at Raglan Road in DownTown Disney for dinner. But we wanted to spend a bit of time in DownTown Disney to do a bit of shopping and wandering around. So we headed on down to the DownTown Disney ferry.

As the rest of the Welch clan walked ahead, I took my time with my "hurty" feet and took a couple of scenic pictures of Port Orleans Riverside. Looking down the river toward the Alligator Bayou section ...




The famous water mill at Riverside Mill with the family up ahead ...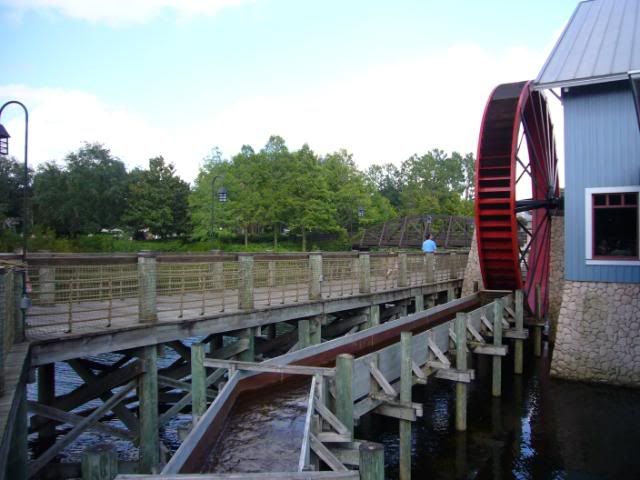 We boarded the ferry and made our journey down the river. I looked over and saw Parterre Place. Rob & I stayed here before the kiddos back in 1997. See the big tree on the right? Our room was on the 2nd floor behind it. Thrilling, I know!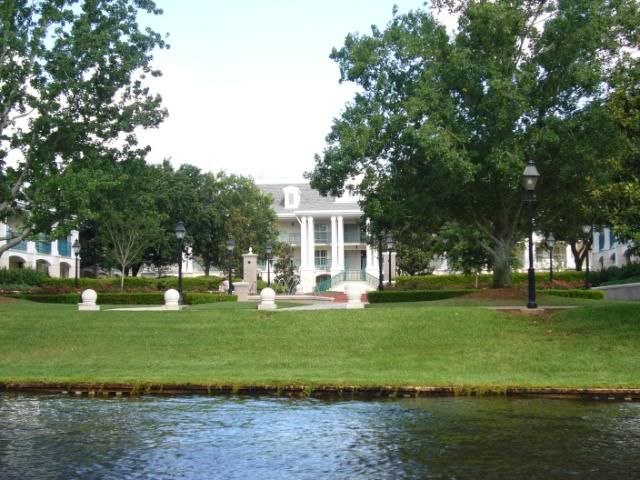 Another picture of Parterre Place. These rooms are definitely the water view rooms but I wouldn't pay extra for these. I don't think it's worth it unless you have a balcony to enjoy it. But to each his/her own.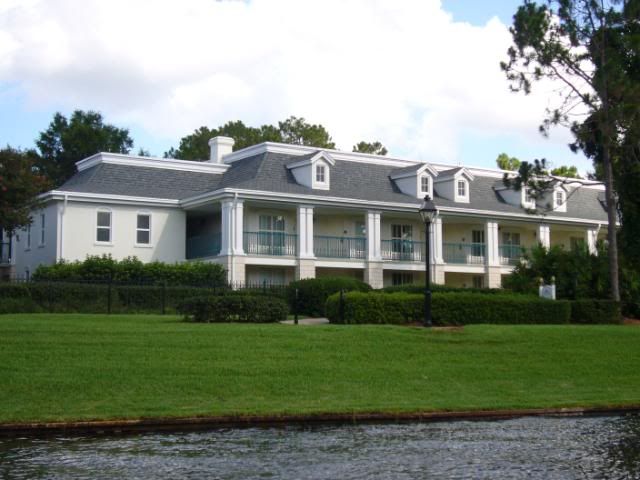 Evan enjoyed watching the scenes quietly.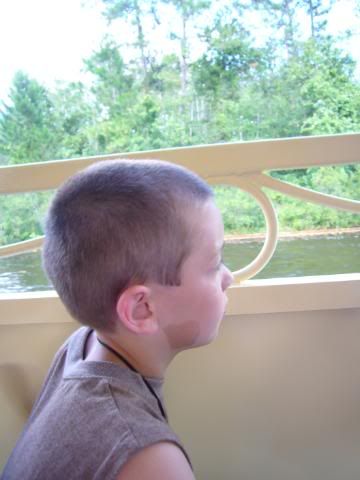 Brookie, on the other hand, was a bit mischievous.




See the tongue on this girl? She does NOT get it from me!! I am sure it must be from her father, Gene Simmons!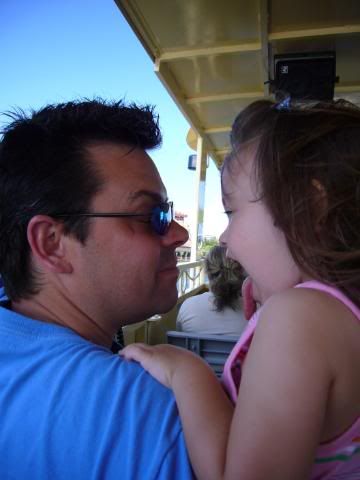 After a quick stop at the French Quarter, it was only about 20 minutes or so ride to DownTown Disney, I think. I don't really remember, but it was a nice ride. We passed by the old Disney Tree Houses. These tree houses looked so bad. I believe college CMs were living there then, and a lot of them are slobs. You could see right into their living quarters, and they were really messy. This treehouse was one of the better ones.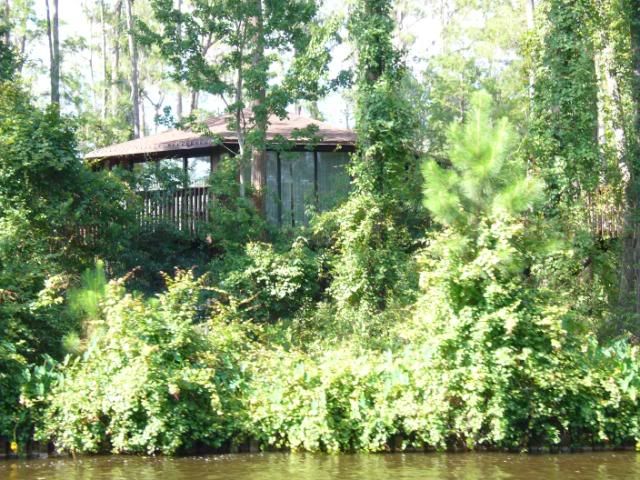 We arrived at DownTown Disney and wondered where to go. We decided on the World of Disney, where I bought some kid jewelry for my brother's step-daughter. Evan bought a really cool, pretty big dinosaur. Alec didn't see anything he wanted. I didn't get anything for myself. Imagine that! We went into Once Upon a Toy and looked around for awhile, and the kids wanted to buy everything. So we told them we would come back here after our dinner.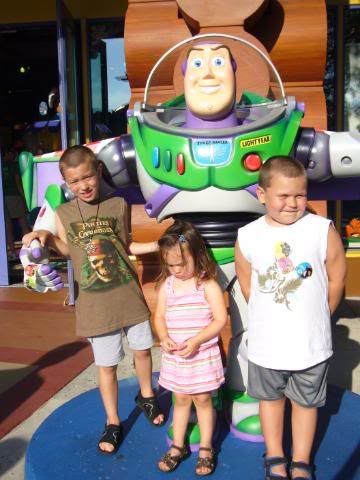 After a bit more of walking around our tummies started grumbling, and it was only just before 6:30 pm. We decided to walk over to Raglan Road to see if they could take us in earlier ...