Off we went to Raglan Road. As we were pushing Brookie in her stroller over there, can you guess what she did? I know you are probably racking your brain trying to guess so I'll go ahead and tell you ... she fell asleep. We hoped that this would not put a crimp in our dining, as we were really excited to be dining here. We showed up at Raglan Road at 6:30 pm and asked if it was possible to be seated sooner than our 7 pm ADR and if it was possible to be in a booth. The CM said no problem, give her a minute, and sure enough, they called us over to be seated.

We had a huge booth! We all comfortably sat down and Brookie was able to lay down and continue sleeping. Also, notice that green lamp on the wall. It comes into the story later ...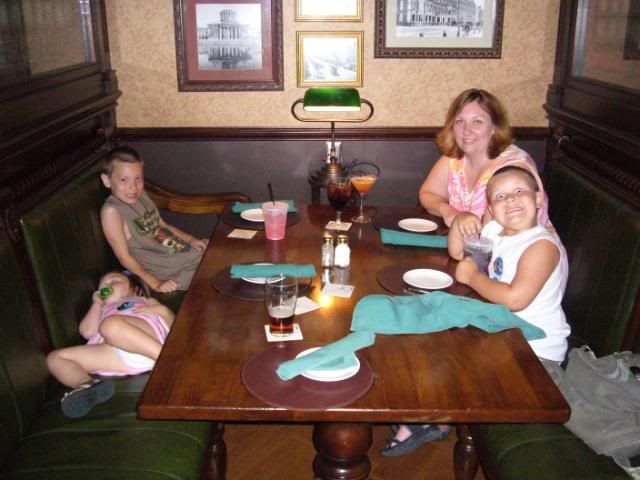 Now, I totally planned on ordering myself an alcoholic drink tonight! I was so ready for this, and I chose a Citrus Mist. Don't even ask me what was in it, but I'll tell you it was absolutely delectable ...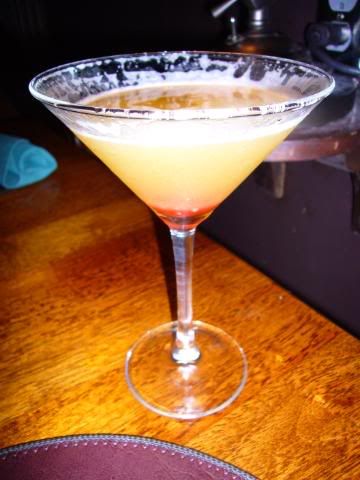 Rob ordered some sort of draft beer. And before I could take a picture of it, he drank this much ...




Guess he was a little thirsty.

And, for all you coaster enthusiasts, here's a picture of Raglan Road's coaster!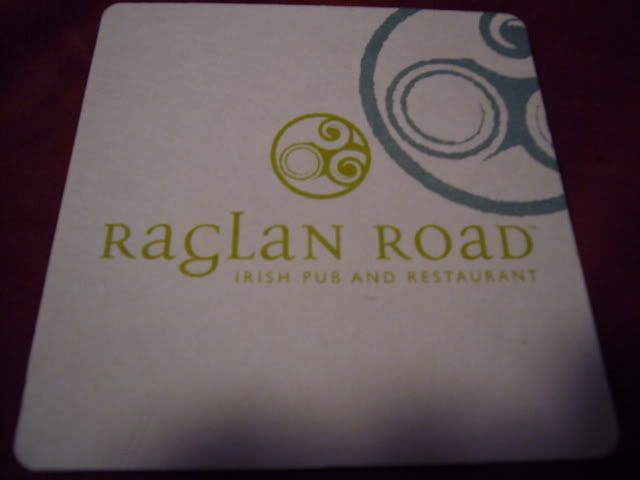 We really loved the atmosphere in Raglan Road. We were off from the main room, and it really worked well for us with Sleeping Brookie. The booths were very private. I really liked the framed pictures on the wall beside us.




But it was time to order our appetizers ...




It was an easy choice for me and for Rob. But you'll have to wait until the next update to see what we chose. Would any of you like to take a guess?