After those scrumptious appetizers, I was wondering if our entrees could possibly satisfy. I also was a bit worried about the boys getting something they liked. But we let them choose their own meals and hoped for the best.

Alec chose the Gold'n Chicken (two deep fried chicken goujons). Now you may be wondering, as I did, what the flip is a goujon? Basically, chicken tenders. Okay, that sounded like a good one for Alec. He ate them up and almost all his fries. He said he liked them.




Evan has a newfound love for fried fish, so he got the Atlantic deep fried fish with fries. He ate it all up.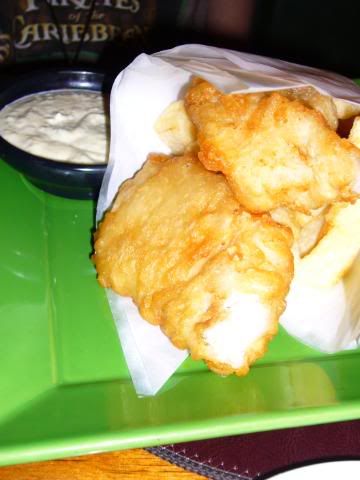 Thank goodness they liked their meals.

Rob ordered the Paddy's Pork (tasty pork loin stuffed with homemade sausage meat drizzled with honey soy glaze served with buttered leeks, cabbage and mashed potatoes). He said he could cut the pork with a fork (hey, I'm a poet and didn't know it!) (insert groans here). He really did enjoy this meal. It's pretty to look at, but I would never have eaten that.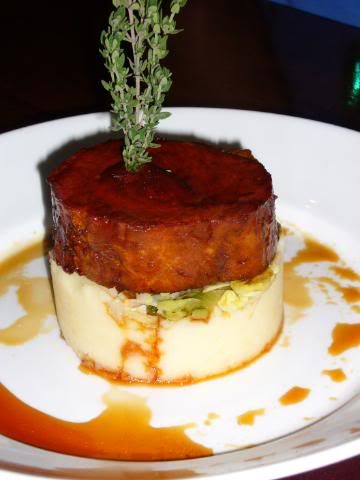 Being the meat-loving gal that I am, I ordered the Serious Sirloin Steak (10 oz sirloin topped with Irish whiskey glaze, drizzled with fresh basil oil served with mashed potatoes and topped with crispy fried onion strings). Can I just say that this was absolutely wonderful? Can I? I absolutely can! Those crispy fried onion strings really were good with it too. I liked the onions there. And I don't eat onion rings ever! I did not finish the mashed potatoes though because I'm not a big fan of them. But who cares because the steak was seriously good ... seriously!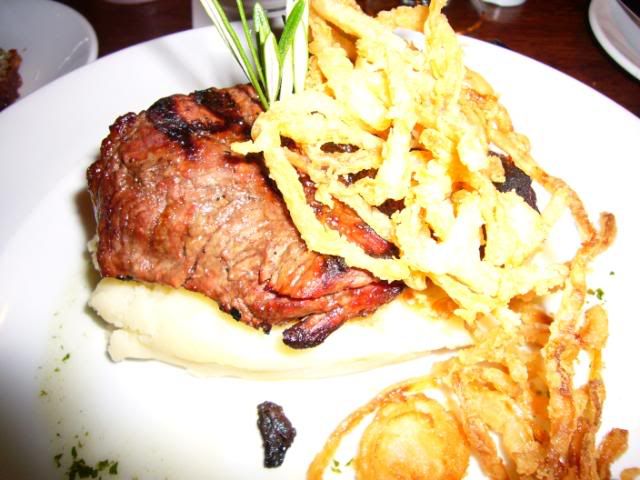 And it was at the end of our entrees that the precious Sleeping Brookie woke up. I think she knew it was time for dessert ...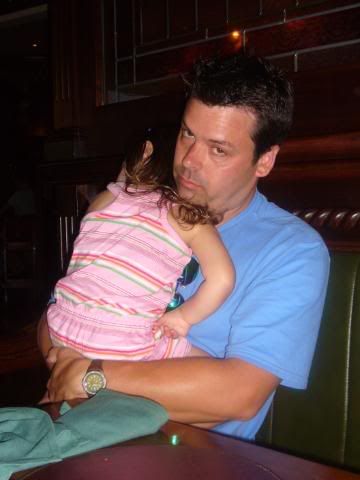 So, here's the menu for the desserts. Once again, since you all did such at great job at guessing last time ... or not ... which did we each choose? Rob & I each got different desserts. I hope you can read it this time.