It's time for my most favorite part of any meal … DESSERT!
Evan & Alec got the make-your-own sundaes, which they were very excited about. It was vanilla ice cream with a cherry. The 3 toppings included: chocolate sauce, sprinkles, and banana chips. They loved making their own sundaes with the chocolate sauce and sprinkles, but neither one wanted the banana chips. I took one out and attempted to bite it. It was very hard and I thought too big for the small ice cream bowl anyway. If they were fresh bananas, I thought it would be better.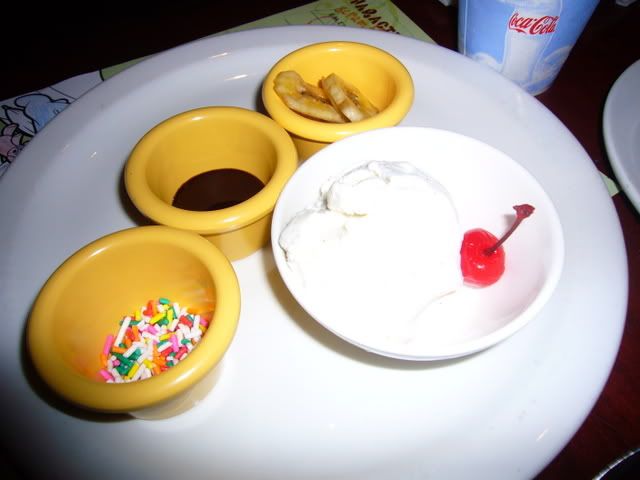 Rob ordered the Crème Brulee sampler. He thought it was very good. I didn't try it as I'm not into that type of dessert.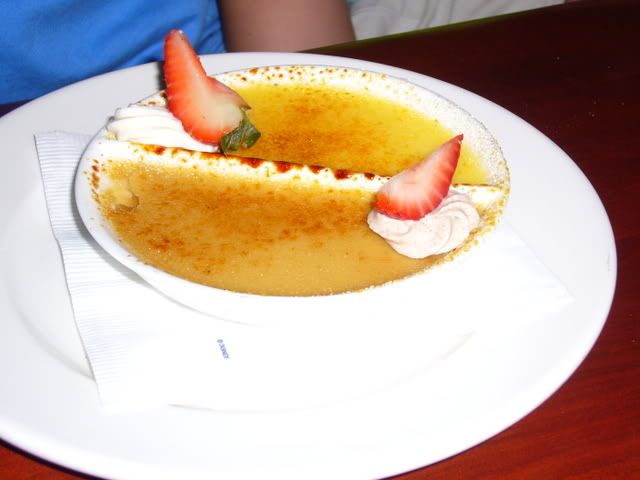 And now it's time for my dessert. I ordered the Chocolate "Moose" and it was so cute! Plus it was very very yummy. I wish I could have eaten it all by myself, but Brookie took one look at it and I had to share it. I wanted to tell her to get her own, but I was cheap and didn't want to pay for another, one so I shared. I even tried to trick her and give her the cookie ears, but she was on to me and wanted the chocolate part. Darn it all. But at least she loved it too.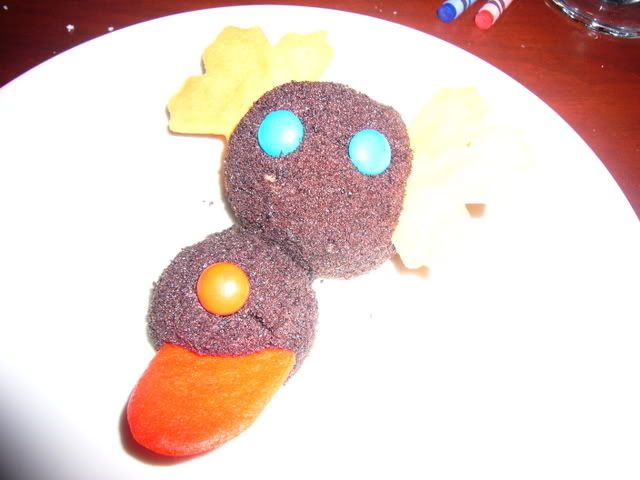 Note: I believe that Le Cellier has now taken this item off of the menu. What a shame!
So, to sum up our meal here, except for my appetizer and Evan's steak, the meal was wonderful. What a great way to begin our table service dinners on the Disney Disney Plan! The bill at the end was $145. Our cost for the DDP per day was just short of $100 per day … we got our money's worth today!