As we left Le Cellier, the kids wanted to look around Canada. So we headed around the little path and over a bridge until we came to "Niagara Falls". It looks like Brooke has a headache, eh?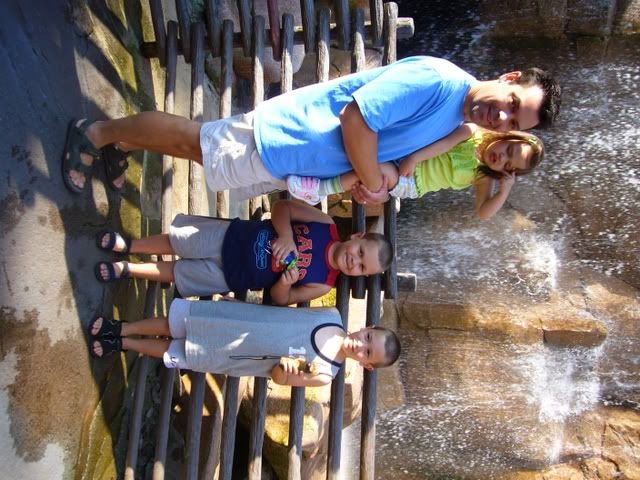 Anywho, around we went and up the stairs. Glad we didn't bring the strollers. Turns out that nobody really cared about looking around as much as I did. They went on ahead, and I tried my best to be a professional photographer.
Looking down toward the World Showcase ...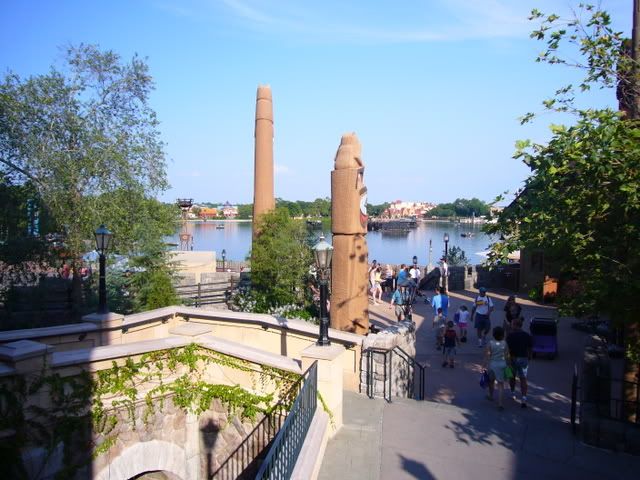 I turned around and saw this cute little nook with no one. I especially love taking scenic shots if no one is around ...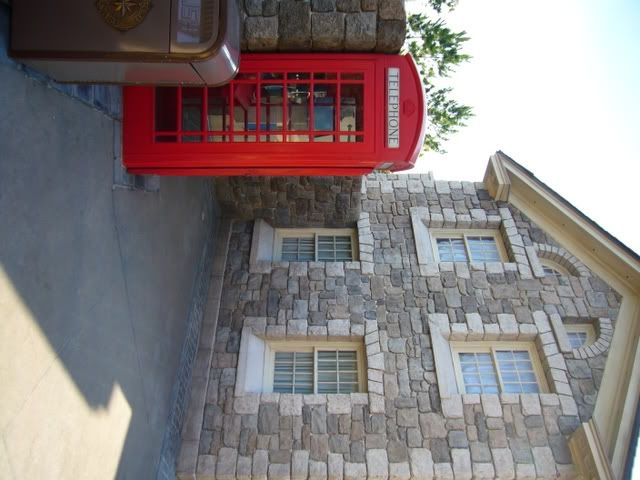 Looking toward the totem pole. I couldn't get that couple out of my way. They just kept sitting there. How rude. Didn't the know that I like to take pictures with nobody in them? Before any of you "correct" the picture for me, I have already corrected it in my personal album. This is what I already have in Photobucket.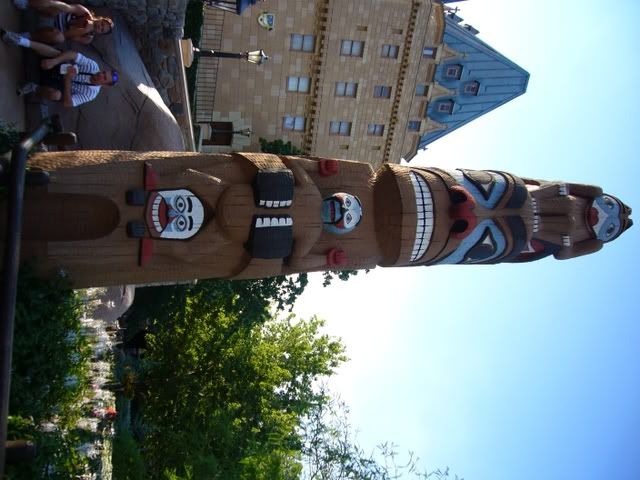 I went back down the steps and around back toward Le Cellier to get the strollers. I was trying to get fancy with the lighting effect. Doesn't quite cut it though, eh? (note my Canadian accent!)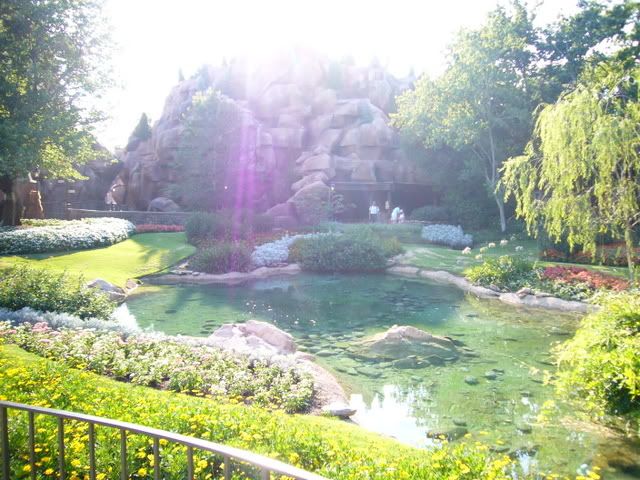 And then I turned around and saw this. Quite lovely, so I took yet another scenic shot ...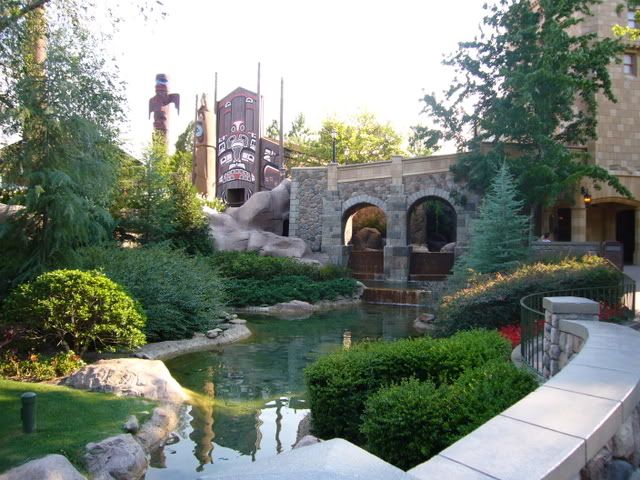 My, oh my ... did I bore you with scenic pictures this time? Stay tuned for a bit of Imagination and a totally freaky picture!