This time we skipped Nemo and Friends. We wanted to get to the other stuff. We went in and stood there.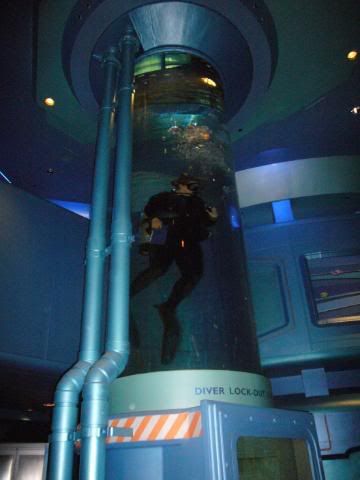 We saw this when we walked in and, since Rob is a certified scuba diver, I had to take a photo. I've asked him multiple times if he wanted to do the Dive Quest here at The Seas but he doesn't want to spend the money. His loss.


We thought about watching Crush, again, but we decided against it. We wanted to check out all the cool fishies and stuff. I loved this section with Bruce. Hey!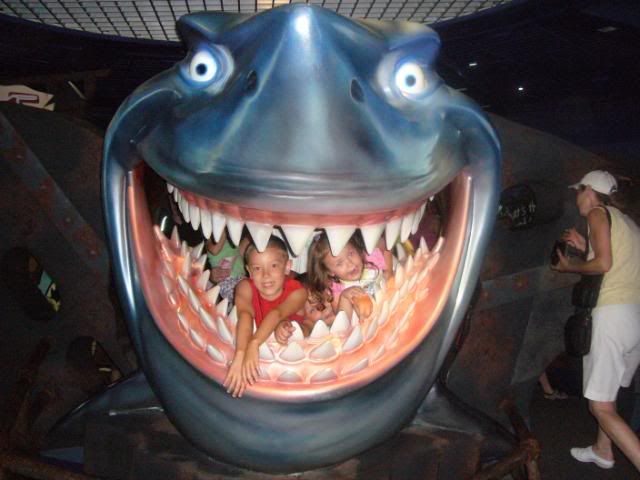 I told Alec that I couldn't see his head squished in there, but he said he liked it that way. So, that's the way I took the picture.

How many of you have this picture?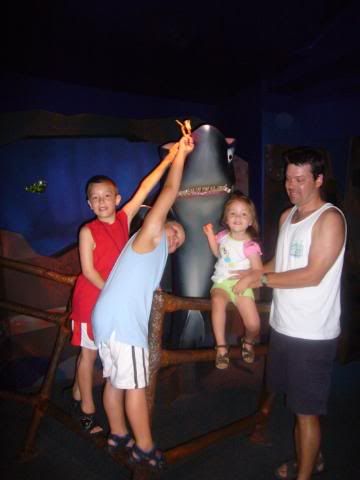 I think it's so cute. I love walking through The Seas. The kids really enjoyed looking at everything too. I kinda like the way this picture came out with the boys shadow heads ...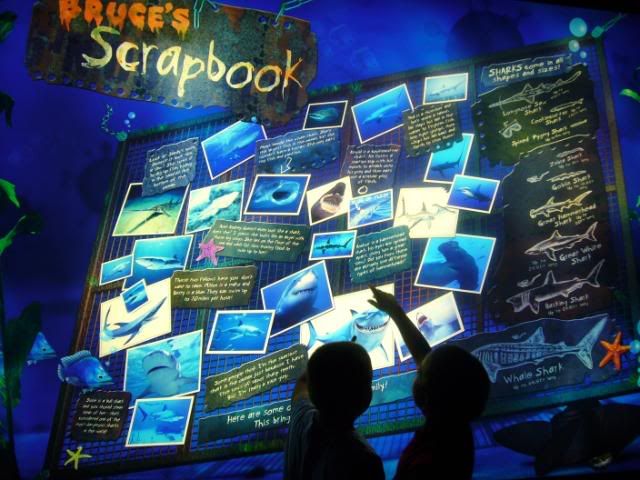 And here was another one of my picture mistakes with the flash on. So, you can't even tell that they are standing right beside the huge tank. Oh well ...




After we viewed just about every viewing tank, it was getting close to our lunch time at Coral Reef. We had an 11:30 am ADR. It was just about 11:10 am, so we headed on over to check in.

And after a short wait we were seated in a booth on the first level near the tanks. I was hoping for one of those booths so I was especially pleased. Now it was time for family pictures. I took this of Rob, Brookie, Evan, and Alec. I thought it came out fine ... well, except for Alec!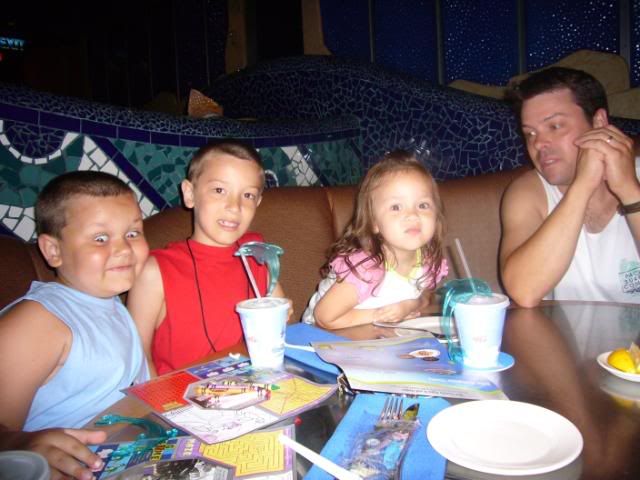 ... and then it was Rob's turn to take a picture of me with the kids. Isn't this the worst picture of me? I should not have even posted it but the kids looking so silly, I just had to ... At least Alec looks the best in this one.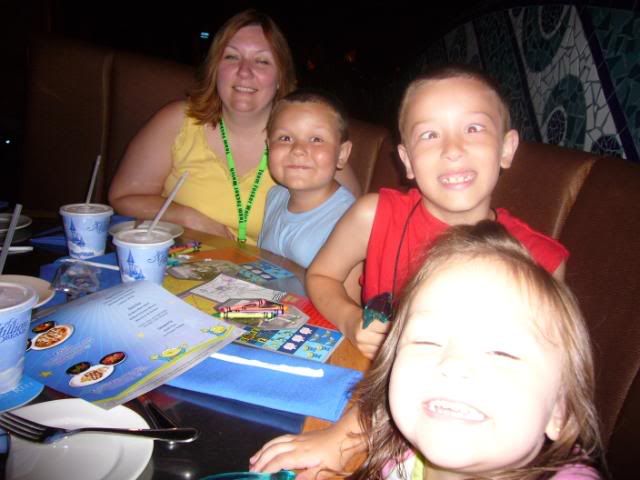 It was time for our meal and that will be in the next update! Oh yes, another very very very quickie I know. But it's all about grouping things right here. I have to save the next update for the food porn!!!