Since everyone was hungry, we all got full meals this time. But first things first. Gimme some of that yummy bread and butter! Or should I say butter and bread?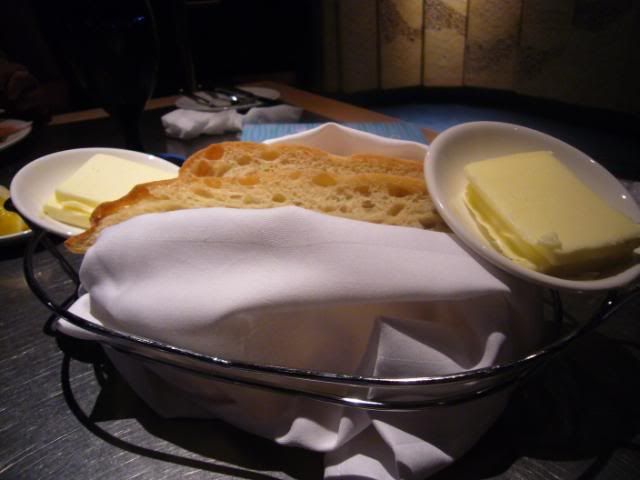 We loved this bread and butter. It was nice and crisp on the outside and soft on the inside. Plus it tasted very good. That or else we were just very hungry.

Both the boys ordered the lobster soup. I take that back. Evan wanted to try the lobster soup. Alec didn't want any appetizer, so I told him we would order him the lobster soup. That way yours truly could try it.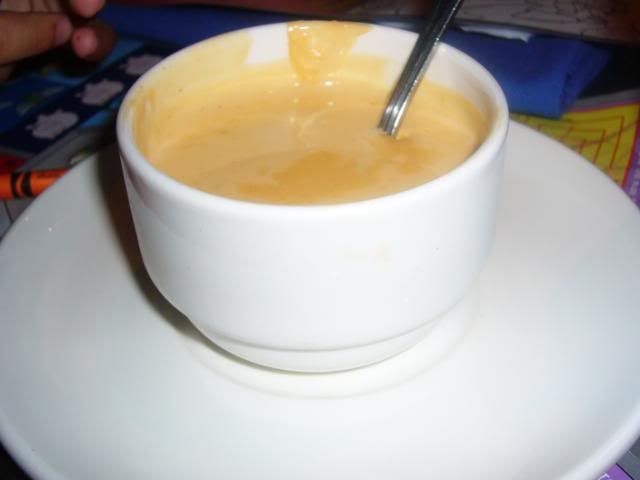 This lobster soup was delicious. It was in a tiny cup, and I think I ate almost all of Alec's. Evan tried it and did not care for it. Rob thought it was good too!

Next up, Brookie got the celery and carrots with ranch dip. And now is your chance to see what carrots, celery, and ranch dip look like Disney style ...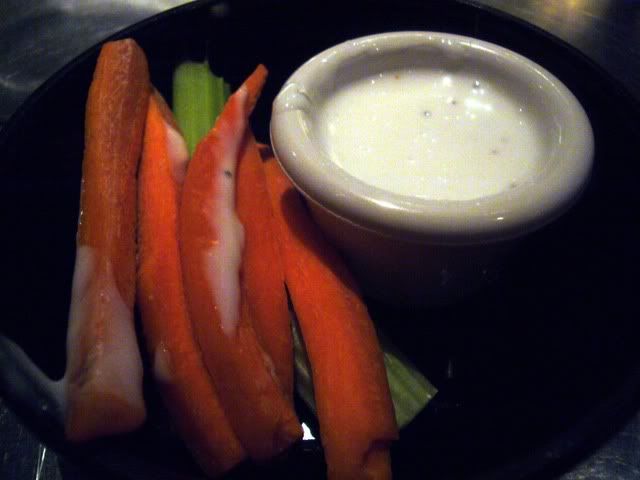 It was quite remarkable, eh?

Rob and I both ordered the crab claws. They were served cold, and we liked them fine. They weren't spectacular -- just fine. Would we get them again? No. They just were not as good as we were expecting them to be. The lobster soup, now that is what I would get.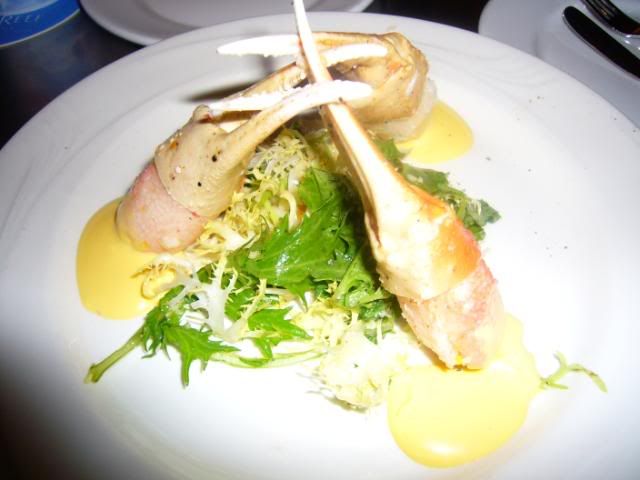 Okay ... enough with the appetizers ... bring on the main courses! ... just not in this update ... hee hee.