Moving right along to the entrees ...

Evan ordered the mac and cheese. He said he liked it and ate it almost all up. Hey! I just noticed Brookie's face in that picture!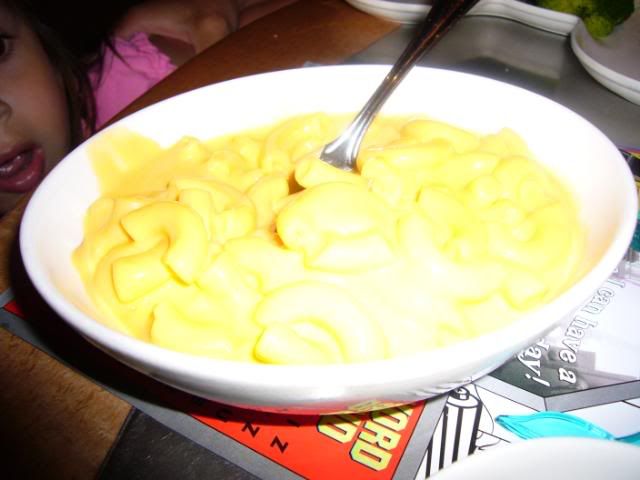 Because we were in a seafood dining establishment, Alec ordered the pizza! Yes, I make no sense here. Just trying to liven up the food porn. He liked it and ate it all up. But that's not saying much because he is not too picky with his pizza. Case and point ... he likes the yucky square slices of school pizza!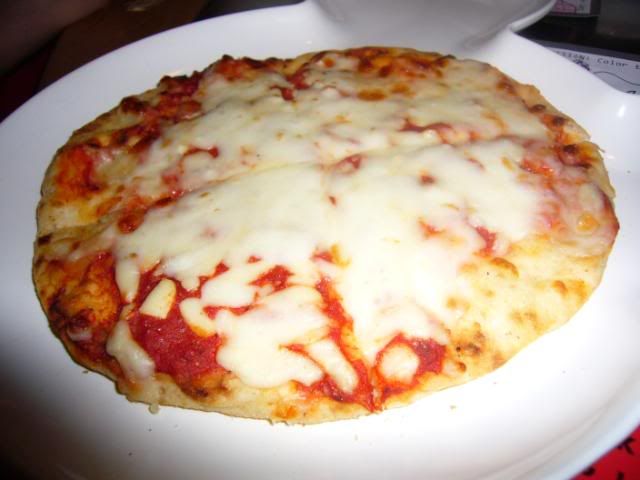 Brookie really likes chicken. So we ordered her the mahi-mahi. Does that make sense? We figured it would look like chicken and she could try something new. When I went to take the picture, I caught this ...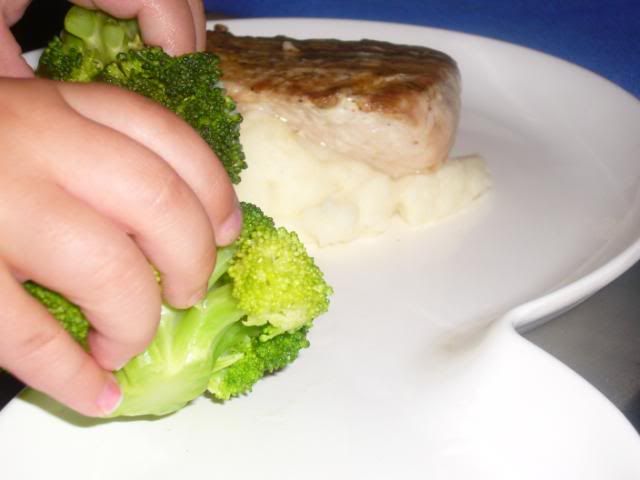 Now you are probably thinking. Wow! She must love broccoli. Actually, she did take a bite out of it and then placed it on Rob's plate. My next picture was this ... mahi-mahi with mashed potatoes.




Rob and I both ordered the mahi-mahi with Israeli couscous.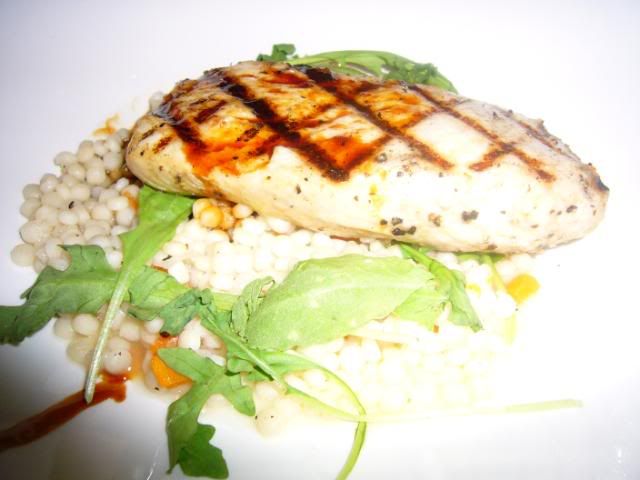 I'll have to say that we both were not impressed. It really lacked any flavor. I really love seafood and this definitely was not good in my opinion. I ate just over half of it. That was fine with me. I did have Alec's lobster soup and my own crab claws. And there still was dessert to order!

Speaking of desserts, let's browse the menu, shall we?