We left Crystal Palace, and Evan reminded us that we needed to go back to Pirates so he could buy himself a gun with his spending money. So, back we went and he picked one out. He loved that gun and still does. He also bought a Pirates medallion that cost $20. I nearly flipped at that price, but it was his money and he knew that once it was gone, it was gone. Alec also wanted the medallion, so he bought that too with his money.
So we were strolling back to leave the Magic Kingdom, and we looked at the castle and what did we see? Was it the Dream Team? Nope, we just noticed that that the smoke had finally cleared away. That meant we could get more PhotoPass pictures. I then proceeded to tackle a CM to take a couple of pictures for our Photopass. Well, almost. At least I got me some more pics.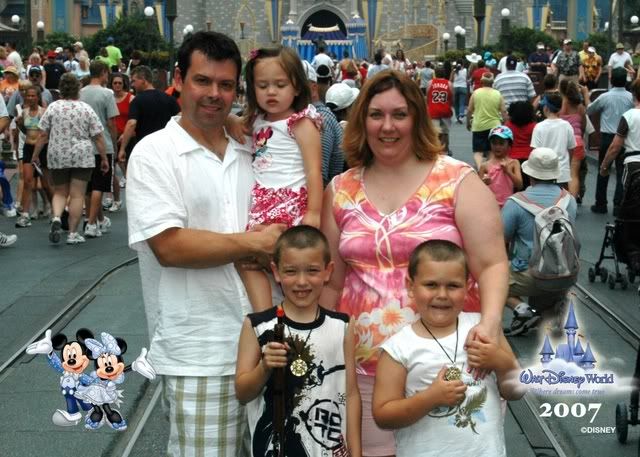 After he took the photos, I asked the CM if he could take the famous Tinkerbell photo with Brooke. He said he was sorry but he was not allowed to do that anymore. I was disappointed, and it must have showed in my face because the CM looked at Brooke and pulled this out of his pocket for her ...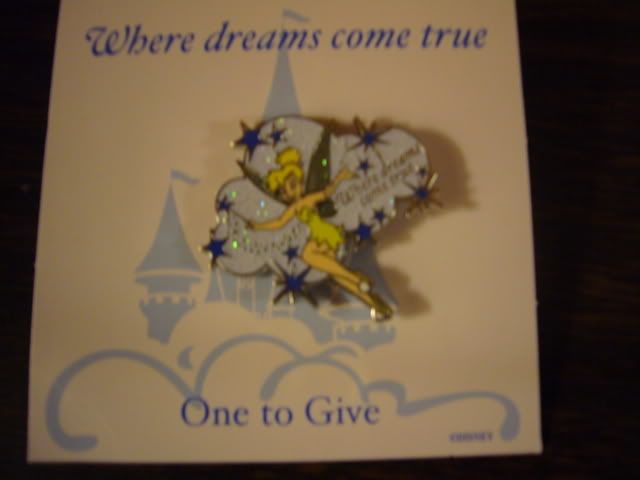 I guess that kinda made up for not taking the Tinkerbell picture.
Off we went back on the bus to Port Orleans Riverside. Evan was very proud of his new gun, and when I went to take a picture of him, he gave me this pose. I totally wasn't expecting it but I loved it!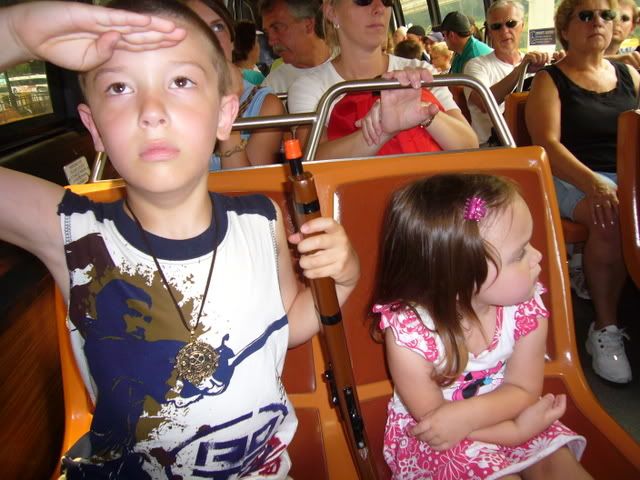 And then he turned on me!!! Oh no!!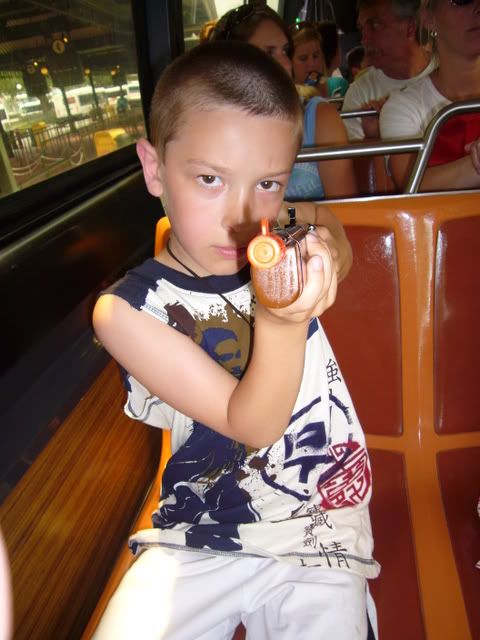 I was pretty tired, but all the kids wanted to go to Ole Man Island (POR's main pool). So Rob decided to take all 3 of them. I thought that was most excellent of him. I took some time to jot some notes down in my PassPorter journal pages. I also took a couple of pictures of the view from our room.
First, looking straight out looking toward building 14 ...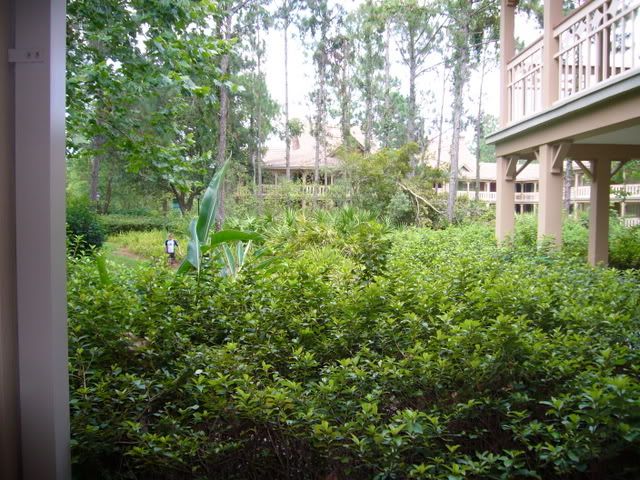 ... and then looking slightly to the right.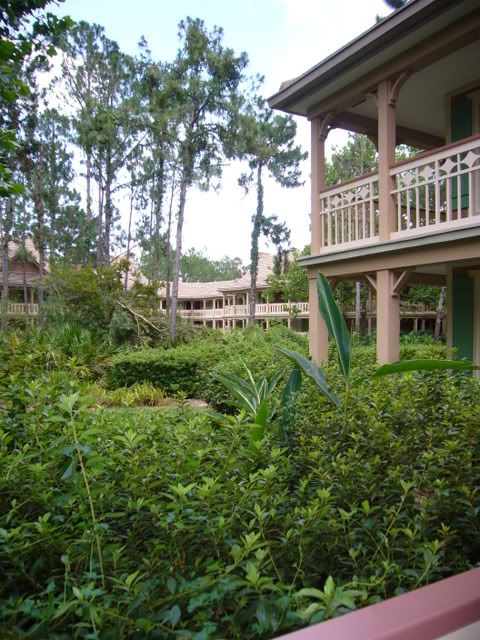 And finally, here is a really bad, quickly put together video of our flight down to Orlando and a bit of the Magic Kingdom. Rob took the video, and I just did a bit of editing. In no way is this a representation of what my real skills are at home video editing!
Click here for "Rob's video".